BILL CRAWFORD: Privatizing jobs undermines PERS | Opinion | djournal.com – Northeast Mississippi Daily Journal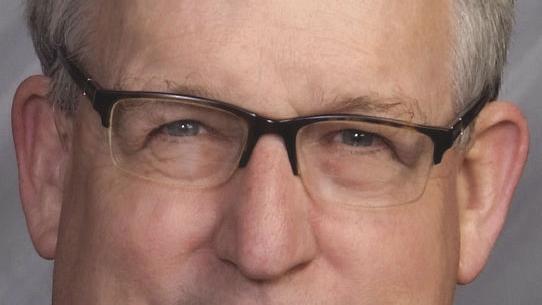 Unintended consequences? Or a deep state conspiracy in Mississippi?
That specter arose with bills introduced in the Mississippi Legislature to privatize Alcohol Beverage Control services and the operation of state parks.
House Bill 997 as introduced by Rep. Trey Lamar of Senatobia, chairman of the House Ways and Means Committee, would privatize the state's distribution system of wine and liquor. Senate Bill 2486 as introduced by Sen. Neil Whaley of Potts Camp, chairman of the Senate Wildlife, Fisheries and Parks Committee, would privatize up to 21 of the state's 25 state parks.
The fate of both bills remains uncertain. The House passed Lamar's bill. The Senate amended Whaley's bill to set up a committee to study state park privatization and passed that.
For years Republicans in the Legislature have looked for ways to privatize public jobs. After Kirk Fordice became Governor in 1992, the Legislature's PEER Committee studied privatization. It reported that there were approximately 23,020 jobs in 89 state programs that could be privatized plus 22 government-wide support services (printing, facility maintenance, etc.) representing about 10,119 jobs.
Interestingly, there have been no PEER follow-up reports or any other published studies on privatization to show how many public jobs have been privatized since then. We know a lot about privatizing prisons, outsourcing prison services, and outsourcing child welfare services because of related scandals. News reports also show child support collection services seem to have been successfully privatized, school and colleges have privatized cafeteria services, and universities have privatized book stores.
We also know this. Every school, college, and state job privatized or outsourced undermines the stability of the state retirement system – PERS.
You see, a foundational piece of PERS' financial model is for total employee wages to average a 3% increase compounded annually. That takes both employee and wage growth. But since 2010, the increase in total employee wages has averaged less than 1%.
Why? The total number of employees covered by PERS has been falling, down 10% since 2010.
Over the same period, the number of retirees drawing from the system has surged up by 40%. So, even though investment earnings have been good, PERS' unfunded liability has surged 60% from $11 billion to $18 billion.
There are many who think there is a conspiracy among some Republicans for PERS to fail. This idea was actually spouted by a public employee advocate at a meeting of the PERS Study Commission set up by former Gov. Haley Barbour in 2011.
So when Republican legislators propose privatizing state parks and liquor and wine services, are they part of a deep state conspiracy to undermine PERS or just unaware of the consequences of further cutting public employment?
It is unclear how many public jobs will actually be lost if and when these privatization proposals occur. Online data indicates the Parks and Recreation division of the Department of Wildlife, Fisheries, and Parks has 165 authorized positions, but apparently only about half are filled. Likewise, the Alcohol Beverage Control division of the Department of Revenue has 136 positions authorized but far fewer filled.
Still every job lost will weaken PERS. And maybe that's an intended consequence.