Same job, different work: These Covid effects will stay a long time – Times of India
GURUGRAM: From gym trainers and beauticians to counsellors and head hunters, thousands of service providers in the city lost a steady source of income as well as a regular daily routine when the pandemic and the lockdown struck last year.
In the months that followed, many of them adapted for survival — house calls, haphazard timings and online sessions have all found their way into their 'new normal'.
By now, some are in a marginally better shape than they were a year ago, a few have tweaked their original business model while others are dealing with more clients, and also more fatigue.
Salon to house calls but Covid has trimmed his income
Bhoop Singh (32), hairdresser
The Sector 30 salon where Bhoop Singh worked used to be crowded most of the day. He earned around Rs 35,000 a month. After the lockdown, the customers vanished, and the owner of the salon was forced to shut it down.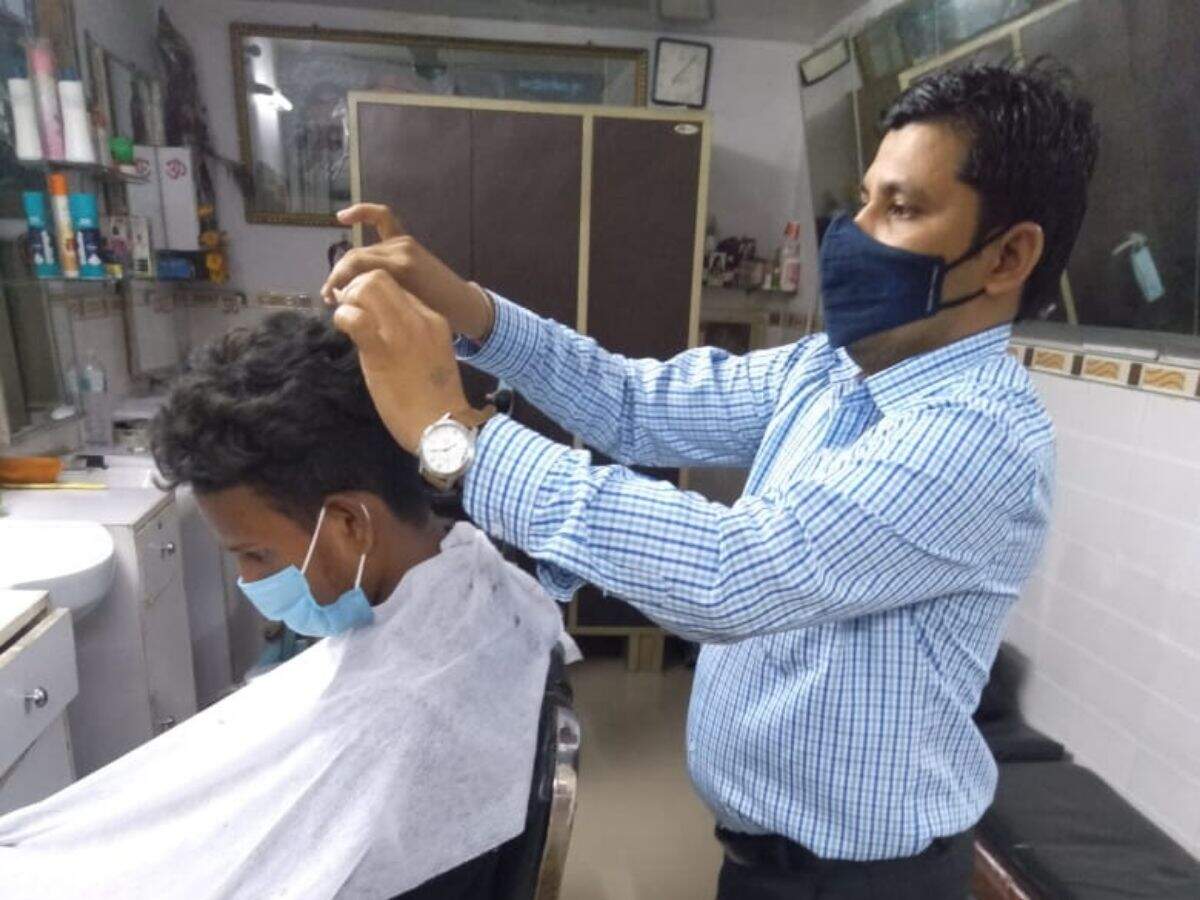 "After the pandemic, I tried to open a platform on social media to get work orders. Initially, my parents and my wife were against the idea," says Singh, who has been a hairstylist for seven years now.
His large black bag packed with a sanitiser and a PPE kit, Singh now rides daily to people's homes to provide services and plans his day as per the orders from the app-based platform.
"This is the new normal. I wear the PPE kit and sanitise the place when I visit a client and start the service," he says.
Business is half of what it used to be, Singh tells TOI. "At present, I am getting five to six orders in a day. Earlier, before Covid, I used to serve more than 15 people in a day," he adds.
While his earnings have dropped to about 15,000 per month, he feels that the present situation is "not that bad" and it's "better than getting nothing".
Apart from his middle-aged parents and wife, Singh has a sister while his two younger brothers are working as delivery agents for a takeaway shop.
"We don't have enough to survive. My mother and father are unable to get a job and my sister has never worked. My brothers are also not able to contribute much as people don't want to eat out due to Covid," he adds.
Singh says sometimes he wishes he could go back to his village in Bhiwani and start farming, but it seems like a distant dream.
"The land is not very fertile and there is a lack of water, which is why we moved to Gurugram 15 years ago. So going back is not an option. But it feels like we are back to where we started when we came to this city," he adds.
Gym instructor to fitness guru, how state of mind & medium changed
Sunil Kohli (35), gym instructor
In December, Sunil Kohli downed the shutters of his gym in Sector 14 after it stayed empty for months. With it, he closed one of the biggest chapters of his life.
"I had been an instructor for 10 years. Shutting down the gym was an emotional setback. During those days, I couldn't even get up in the mornings. I live in a joint family, with my parents and three brothers who are all married. At that point, I felt I wasn't contributing anything and struggled with depression," he recalls.
His family was a huge support in those tough times and helped him pick up the pieces, Kohli says. While the lockdown meant gyms took a hit, it also led to more and more people looking for options to stay fit at home.
Kohli started an online page on which he offered to provide them with fitness solutions.
"I discovered that my true passion is to help those who are struggling to get healthy and fit. A lot of people are reaching out to me. It feels good," he says, adding that the initiative is no longer a business venture for him.
These days, Kohli wakes up every morning and goes to some of his clients' homes.
At other times, he provides online classes of pilates and core muscle training. Along with his friends, Kohli is also working on a mobile app where he plans to share fitness techniques.
"It will be based on a subscription model. My plan is to ensure people get fitness tips easily and don't have to spend a lot on it," he adds.
Kohli says he tries to help others cope by sharing his own experience during the lockdown with them.
"The lockdown cost many people their jobs and impacted them mentally. I help keep my clients stay fit so they can work peacefully in the current environment," he signs off.
It's been double the usual workload since lockdown as many needed a healing word
Esha Mehta (38), therapist
In March last year, Esha Mehta had to stop visiting the Sushant Lok-1 clinic where she conducted her therapy sessions. While it took about 10 days to absorb the initial shock, her phone and her online counselling sessions thereafter have kept her extremely busy.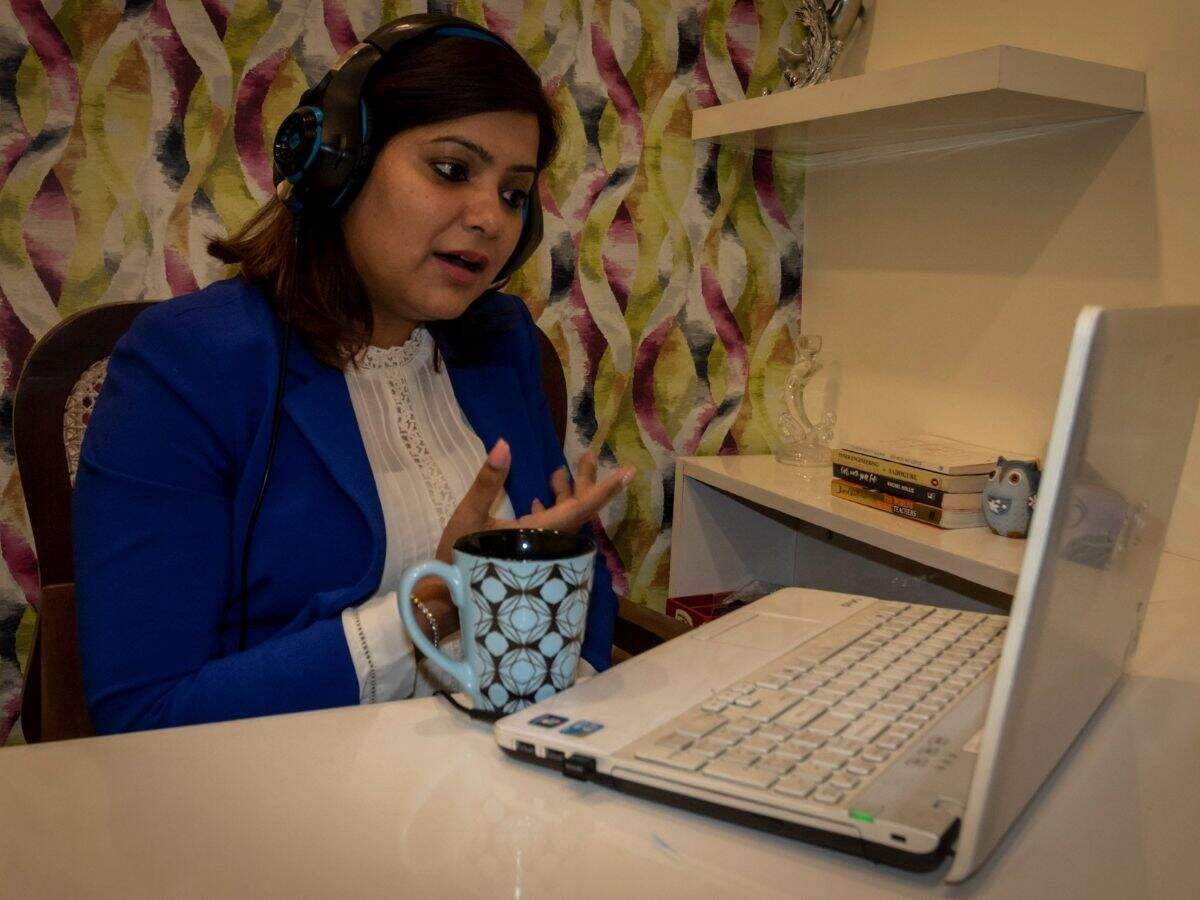 It's not just those staying in the city. Mehta says she has been getting calls from people in distress seeking professional help from different places.
"I opened my Instagram account just after the lockdown as it was not possible for my clients to visit me at the clinic. I posted videos on parenting, relationships and work-life balance, which helped me connect to more people," she says.
The workload has doubled in the past one year.
"The number of clients has gone up from four or five daily to eight or 10. The working hours have shot up as well, as many Indians abroad reached out to me for therapy and several people staying in the US, Canada and other parts of the world wanted help for their ailing parents living in India," Mehta says.
Though initially she wasn't sure whether online sessions could replace physical therapy, eventually her client base grew.
"People from all walks of life, including children with obsessive compulsive disorders, were part of my sessions," she says.
While the healing work is rewarding, there is also burnout and fatigue, she adds.
"I tend to get overinvolved with people's personal grief. Several therapists have experienced this during the past one year. In August one day, I had just finished a session and came out of my room. I was sitting with my family when I started crying. That was an outburst of emotion," she recalls.
Mehta's husband has been taking care of their two sons while she has been attending to people.
"I have learnt a lot in the past one year and grew because of my clients. We all learn to adapt for the better during difficult times," she says.
Headhunter who now helps hire housekeeping staff
Kuldeep Vashisht | (44), owns outsourcing agency
"This city always needs people. Every year, a large number of people come to Gurugram looking for better opportunities and a better life," Kuldeep Vashisht says.
In the last 10 years, his agency in Sector 10 provided jobs to more than 10,000 people in the city. The pandemic changed things overnight. Some companies shut down while others stopped hiring.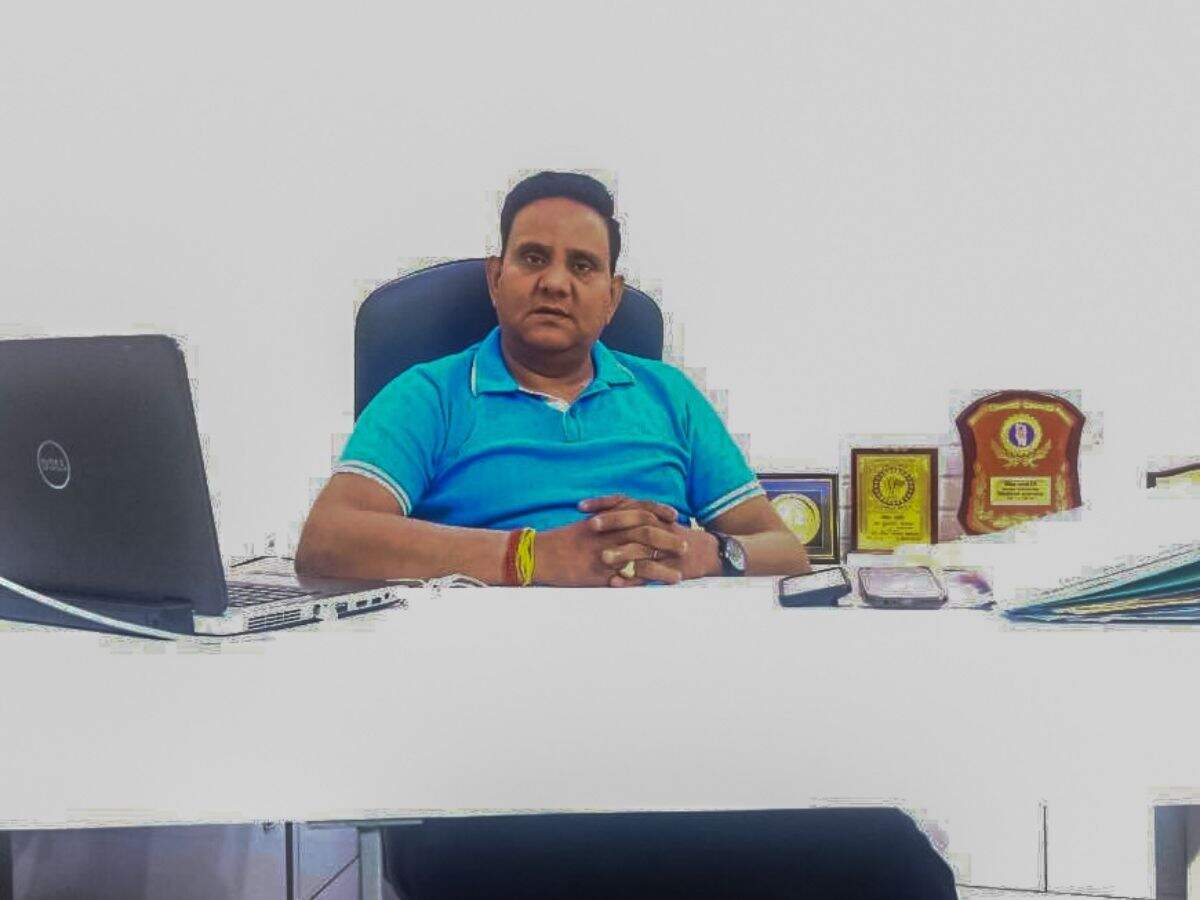 "Firms are still trying to ensure they work with skeleton staff. It is difficult to find a sector that is hiring under the present circumstances," Vashisht says.
Recalling the "difficult phase", he adds, "My business was badly hit due to this and there was no income for more than four months. I didn't have a single job to give to people. I used to get nightmares initially and had no clue how to survive."
By the end of July, Vashisht decided it was time to "modify his business".
"I began providing housekeeping and support staff to healthcare clinics and hospitals. There was a huge demand and these set-ups needed people. However, since finding people for technical jobs is difficult, I'm only providing people with experience in housekeeping. The pandemic has made me understand that we will have to adapt to the situation in order to survive," he tells TOI.