13,000 jobseekers qualify in virtual job fair – Philstar.com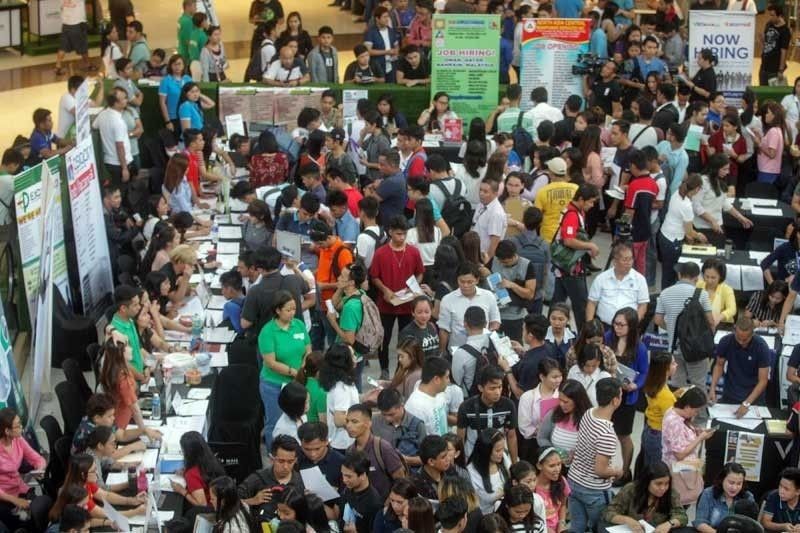 MANILA, Philippines — Over 13,000 jobseekers are now a step closer to getting a new job, the Department of Labor and Employment (DOLE) said.
Labor Secretary Silvestre Bello reported that 13,651 of the 60,795 jobseekers who participated in the May 1 online job fair have already qualified for different vacancies and "about 300 were assured of employment."
Of those who qualified, 296 jobseekers were hired on the spot, he added.
Bello also noted that 3,884 of the applicants were near-hires or considered hired, but still need to submit additional requirements or may need to undergo further interviews or exams.
Based on data from DOLE's Bureau of Local Employment, 217 jobseekers were referred to the Technical Education and Skills Development Authority (TESDA) for skills training or re-tooling, 224 were referred to the Bureau of Workers with Special Concerns (BWSC) for livelihood training and 138 were referred to the Department of Trade and Industry for business inquiries and concerns.
"These are only initial figures as reports come in from the DOLE Regional Offices," Bello said.
In observance of Labor Day, DOLE conducted online job fairs that were participated in by 665 employers who offered over 50,000 local and overseas jobs for manufacturing, health, business process outsourcing, textile and construction, among others.